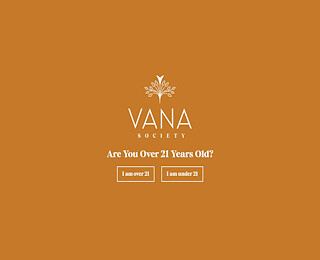 There's a lot to know about NM weed before you make your first trip to a dispensary; in fact, the more you know about cannabis in New Mexico, the smoother things will go during your visit. The first and most important thing to keep in mind is that a good weed shop will employ a knowledgeable budtender whose job it is to educate, inform, and assist customers in finding the right products and the right strains for their specific needs. For this reason, we highly recommend shopping around until you find a quality customer experience. We can provide all of that and more when you visit Vana Society.
6 Tips For Finding The Best Weed for You In The Dispensary
1. Don't be shy when it comes to asking questions while visiting New Mexico recreational shops. You may have heard that there are no 'dumb' questions- this is particularly true when it comes to finding out about cannabis. Our staff at Vana Society is not here for the sole purpose of making New Mexico cannabis sales- we're here to provide our customers with a positive experience when buying weed.
2. Select a cannabis strain that is both visually appealing and aromatically pleasing. It's a matter of different strokes for different folks when marijuana comes into play; no two people are exactly alike in their preferences.
3. Trust your budtender when selecting a strain. After asking and answering a few questions, make it clear that you need some help selecting a NM weed strain that's right for you- they'll be happy to oblige.
4. If it's your first time buying or using cannabis, choose a strain with a low THC content to ensure a positive experience; rather, if you're a seasoned consumer of THC products, recreational cannabis laws allow you to legally purchase the highest strains without further limiting the amount of cannabis you can buy in a single dispensary visit.
5. Buy within your budget. An economical and reasonable choice is always a good buy; be content with whatever your financial status allows. At Vana Society, you'll find many NM weed strains that are affordable and considered to be high-quality products.
6. Don't worry about what's popular or trending in cannabis magazines or websites; the fact is, some of the best strains for both medicinal and recreational purposes are not well known. Trending strains often go places because a popular writer created an article or blog about them and their content got picked up by someone in-the-know. Trust your senses and your budtender- not a trend.
Rated One Of The Best Marijuana Shops In New Mexico
There's a reason why so many locals shop at Vana Society- we genuinely care about your customer experience when you visit our cannabis dispensary. Regardless of whether it's your first time shopping for weed or you've been a marijuana user for many years, you'll always find the perfect strain when you shop with us. Explore our products online, then plan to spend some time with us checking out our THC products.